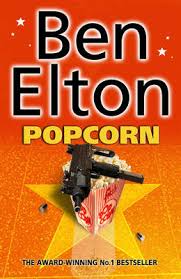 i bought more books.
not that im done cracking the 42 books i have at home.
the sale was insane, i couldnt resist.
first thing i looked for, ben elton's book.
i loved 3 out of 4 that i read before.
his cynicism, sarcasm and dark humour didnt go amiss.
and his metaphore for everything under the sun, dead on, im telling you.
(i mean, ive heard of people describing ugly babies as monkeys and prunes before, but old man's scrotum? thats a piece of genius man! i think ive mentioned this before. but i dont care. i think elton is hilarious)
i actually bought four more but i couldnt be bothered to google the frontpage. hehehe.
was actually trying to find some palahniuk but they were out of stock.
big bummer.
but at 5 for paperback and 10 for hardcover, i could hardly complain.
im thinking of going again tomorrow.
anyone who wants to come, ur more than welcomed to join me.
:)
aisha, i know you want to. *winks*